Many of us love to travel, and the upcoming months could be the best time. With the summer holidays over, you are likely to experience less crowds, and the weather will still be agreeable. There may be a few less attractions, but there's still plenty to see and do. However, it's important to choose the right holiday destinations, especially in later life. If you are helping your loved ones to arrange their holiday, this article will give you some ideas to consider.
Choosing the Best Holiday Destinations
What counts as the best holiday destination for many depends on what they want out of their trip. Some will prefer to relax by the pool. Others are looking for days full of sightseeing. It's important to consider the amenities available, but also the safety of the destination.
Furthermore, what are the capabilities of your loved one. Do they use a walking stick or wheelchair? How do they cope on stairs? Will they need to take medication? As well as impacting their ability to enjoy all their destination has to offer, it may also affect the cost of travel insurance.
Best Holiday Destinations for Over-60s
The world is full of remarkable holiday destinations. By thinking about mobility limitations and subjects of interest to your loved ones, we have identified the following places ideal for over-60s.
Greek Islands
Greece is a truly beautiful location, with thousands of years of history and culture to explore. It is also home to around 6,000 islands, more than 200 of which are inhabited. Of these islands, however, your loved ones are likely only going to be interested in seven groups. These groups are the main destinations of choice for holidaymakers.
• Eptanisa (Ionian Islands)
• Cyclades
• Dodecanese
• Northern Aegean
• Sporades
• Saronic Gulf
• Crete and Euboea
For a tranquil trip, your loved ones may want to visit the Sporades. For a taste of everything the Greek islands have to offer, such as beautiful vistas and historical sites, a trip to Crete may be of more interest. Regardless of where your loved ones choose to go, the Greek islands have remained amongst the top holiday destinations for years.
Zagreb, Croatia
As the capital of Croatia, Zagreb is a beautiful place that tends to be overlooked. The city possesses endless Eastern European charm, with beautiful architecture and plenty of great restaurants. Your loved ones can get a taste of Croatian culture by visiting the many courtyards, galleries, and museums dotted around the city.
What makes Zagreb ideal as a city break for your loved ones is its small size. This means it is easy to get around, allowing them to visit everything the city has to offer. They'll likely also get an opportunity to witness the Changing of the Guard.
Lake Garda, Italy
With its stunning beaches and picturesque surroundings, Lake Garda has become one of the most popular holiday destinations in Europe. Surrounded by quaint Italian villages, and home to the Riva del Garda resort, there is plenty to do. It is also situated close to the famous city of Verona, which can be reached by public transport in as little as fifteen minutes.
A Lake Garda holiday may not be the cheapest of trips, especially in the peak season. However, it is a holiday destination your loved ones won't soon forget. They could wander around Scaligero Castle or take a dip in the lake itself. There is also a golf course nearby for those with the interest. Plus, there are several museums in the area that are sure to entertain.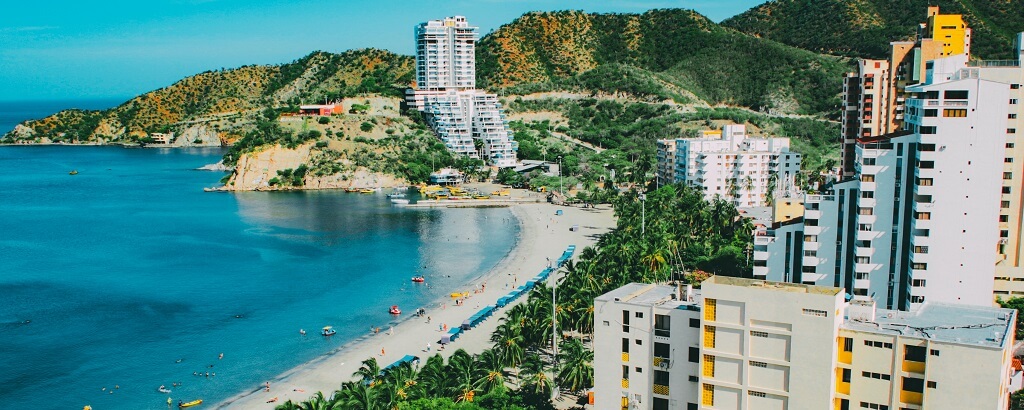 Caribbean Islands
For some of us, the holiday destinations offered by Europe are still too close to home. The Caribbean offers thirteen countries to choose from, all with their own culture and history. However, your loved ones will have to be mindful of the various languages spoken in the region. Though there are only six official languages between the countries, there are many unofficial languages too. Fortunately, English is one of the official languages, though it is not spoken everywhere. Spanish is currently the dominant language in the Caribbean.
A Caribbean holiday will give your loved ones the opportunity to enjoy hot sun and sparkling seas. It's a great holiday destination for relaxing on the beach, but there are also plenty of historical sites worth visiting. If your loved ones feel spoiled for choice, they could even consider a cruise trip around the Caribbean instead.
Whitsundays, Australia
For a holiday even further afield, why not head to the Whitsundays in Australia. These islands lie northeast of the Australian mainland, slightly south of the Great Barrier Reef. This puts these destinations in the perfect place for exploring the region. Your loved ones can visit the mainland, or head out for a boat tour over the coral.
Due to their position in the southern hemisphere, the Whitsundays could be the ideal holiday destinations for a winter getaway. This is because you will be experiencing what is known as a "winter sun holiday": holidays in areas that remain hot during the British winter. However, the Whitsundays could be ideal holiday destinations throughout the year.
Staying Safe with Carelink24
It's important to stay safe at home. If you or your loved one are worried about falls at home, a Carelink24 alarm offers additional peace of mind. Should a fall occur, simply press the button on your pendant and an alert will be sent to our 24/7 Care Team. This team will arrange help for you by informing your emergency contacts.
To find out more about the Carelink24 alarm service, read our helpful guide. Order your Carelink24 alarm online today or call our friendly team on 0800 0076 247 for additional information.
---
Editor's Note: This article was updated on 4th September 2023 to reflect current information.