Here in the UK, it's no secret that we love our pets. In fact, we've gotten even fonder of our four-legged friends since lockdown. Nearly half of all Brits who currently own a pet got at least one new animal during the first national lockdown. With lots of working adults spending more time at home, the possibility of pet ownership seems much more attainable for many people. The same could be true for older people, particularly those who are retired. Today, we'll be discussing the benefits of pet ownership as well as the best pets for older people here in the UK.
Benefits of Having a Pet
Those of us who had family pets as young children will remember the wonderful companionship an animal can offer. Loneliness has been a huge issue for elderly people in the UK for some time. Many of us may not get opportunities to meet with friends or family. This means lots of people are at risk of feeling isolated. Pets can be a great remedy for loneliness.
What's more, many older pet owners report feeling happier after adopting pets. Pets for older people can even lessen the symptoms of depression and reduce anxiety. Owning a pet dog can boost health in more ways than one. Dogs motivate you to get out for a walk in the fresh air, which can work wonders for both physical and mental health.
Best Pets for Older People
So what are the best pets for older people to own? We'll go through some of the most popular pets in the UK, starting with the nation's favourite pets.
1. Dogs
Depending on your mobility and fitness, a dog could be the perfect pet. Smaller dogs in particular can be great for older people. Breeds like Poodles, West Highland Terriers, and King Charles Spaniels make wonderful companions but do not require as much exercise as larger dogs like Labradors. Choosing to adopt a dog is a commitment – you'll need to be able to walk them frequently, usually twice a day at least. They might need certain vaccinations and you should be prepared to pay for pet insurance or potentially fork out for hefty vet's bills. However, as any dog owner will tell you, these challenges are well worth the benefits of having a dog.
If you are looking to adopt a dog, you may want to rehome one. Check out the Dog's Trust for more information.
2. Cats
Maybe you're just not a dog person – cats are the UK's next most popular pet. For those who don't want to commit to taking a dog for regular walks, a cat could be a wonderful animal companion. Short-haired cats are a great option because they generally require less grooming than a long-haired cat. Most cats are pretty independent, but they still make wonderful pets for older people. They also tend to be quite laid-back animals, though they certainly know how to have fun.
If you are looking to adopt a cat, you can find guidance on the Cats Protection website.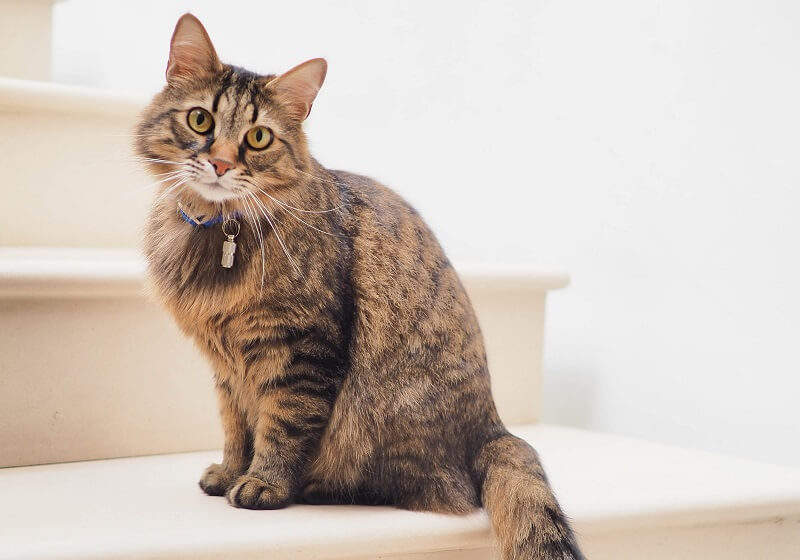 3. Birds
Lots of birds are very intelligent. Budgies and parakeets are a very popular option, thanks to their beautiful colouring, sweet-sounding chirp, and ability to talk! Budgies are very social animals so you're best off buying them in a pair. Lone budgies can thrive as pets as long as they get lots of play and interaction with their owner. They'll need a fairly large cage: experts recommend around 39 x 20 x 32 inches for two budgies.
4. Guinea Pigs
Guinea pigs make great first pets for children, but they can also be great pets for older people too. They're relatively easy to care for and have lots of personality. Did you know they make purring sounds like cats? Similarly to birds, guinea pigs are very social and will need to be kept in pairs, usually one neutered male and one female, or two females. You'll need to clean their cage fully once a week, with spot cleans every day. They can form strong bonds with owners, making them great low-maintenance pets for older people.
5. Fish
Fish might be the most under-rated pets out there. Just like our favourite four-legged friends, fish can reduce stress and anxiety and improve your mood. They're a great low-maintenance option – no walking required! Fish are beautiful creatures, coming in a huge range of colours and sizes. They're also a very affordable option, with minimal food and care costs. Invest in a nice, spacious tank with a decent filter and a good air pump to give your pet fish the best quality of life.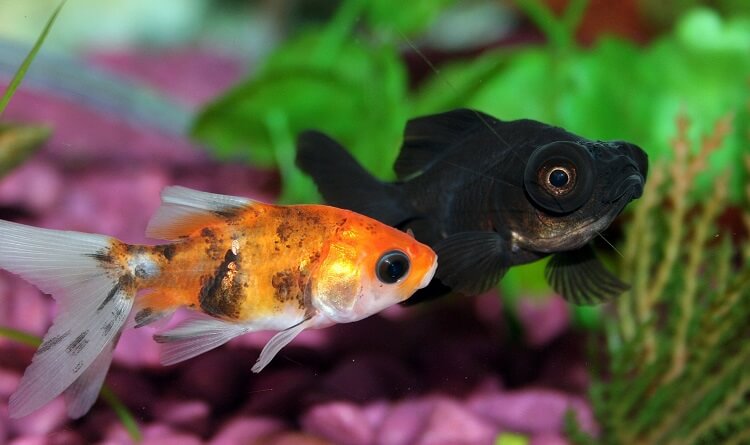 Find Peace of Mind with Carelink24
The Carelink alarm system offers peace of mind to elderly and disabled people throughout the UK. To find out more about our alarms and services, give us a call today on 0800 0076 247 or send an email to hello@carelink24.org.
---
Editor's Note: This blog was updated on 30th January 2023 to reflect current information.