Since March 2020, we've all had to live our lives rather differently. Due to coronavirus we've been in and out of national lockdown all year. As of 2nd December 2020, UK residents are facing different local restrictions depending on where they live. As we all know, it can be quite tricky to stay safe and keep busy during lockdown. Luckily, the upcoming festive season is always a fantastic time to relieve stress and be happy. Here are some ideas for Christmas activities to keep you busy during December.
1. Creating Your Own Decorations
While most shops and garden centres are currently open to provide you with the festive feel, there is no need to spend a fortune on Christmas decorations. If you want to stay cosy at home and save some money at the same time, some of these ideas might be for you! Plus, lots of us might get bored of using the same old decorations every year. If you want to give your home a fresh, new feel this Christmas, why not try doing it yourself? Here are some fun DIY Christmas activities:
– Reuse your old baubles and make them into something new. You can paint them and use ribbon to create different Christmas characters such as a snowman!
– Paper folding. Learning to make a folded paper star is easier than you might think! What's more, it's a fun way to add a splash of colour to your tree and it needn't cost you a penny! Use scrap paper you already have around the house. There are plenty of other folding methods to learn too, from snowmen to baubles, so make sure to save any scrap paper!
– Cinnamon Scented tree ornament. For the ultimate festive scent, attach sprigs of rosemary to a cinnamon stick to create a fresh-smelling decoration. Tie them together with string, rubber bands, or anything you have lying around the house.
2. Grab Your Oven Mitts
What's Christmas without a few tasty treats? You should make sure that everything you bake is to your dietary needs and be sure to enjoy your baking in moderation. Baking is one of the best Christmas activities for adults and little ones to do together. Why not enlist the children or grandchildren to help you?
– Lots of us have fond memories of making Christmas Tree Biscuits in our school days. Just whip up a batch of your favourite biscuit recipe and cut the dough into festive shapes. You can do this by buying special cutters from any local supermarket or work freehand with a knife. Once they're baked, decorate your biscuits however you wish. Use colourful icing or chocolate, whatever makes you want to enjoy these delicious snacks.
– Snowman Cupcakes. Transform a normal cupcake into a jolly snowman with just some icing and a few marshmallows. Bake a batch of cupcakes and leave them to cool. Then top them with white icing and pop a marshmallow on the top. This marshmallow will be your snowman's head. For other details, use coloured icing or even chocolate drops or buttons. You can also buy special food-safe pens to draw on eyes and other features.
– Finally, what's Christmas without gingerbread? Baking this festive treat will have the whole house smelling wonderful. You could make a classic gingerbread house or whip up a batch of gingerbread men to decorate.
3. Christmas Films
Due to our current situation, we probably won't be able to watch our favourite Christmas classics on the big screen. However, with Netflix, you can have a festive film night from the comfort of your own sofa. Here are the top 3 Christmas films currently on UK Netflix:
– At Number 3 is Jingle Jangle, a new film which has been compared to The Greatest Showman. This is a film the whole family can enjoy about a toymaker and his talents.
– At Number 2 we have The Holiday, a major Christmas classic which is an emotional roller-coaster capturing the hearts of many.
– Finally, at number 1, we have The Christmas Chronicles. This film was an instant hit – it sees two children decide to catch Santa on camera!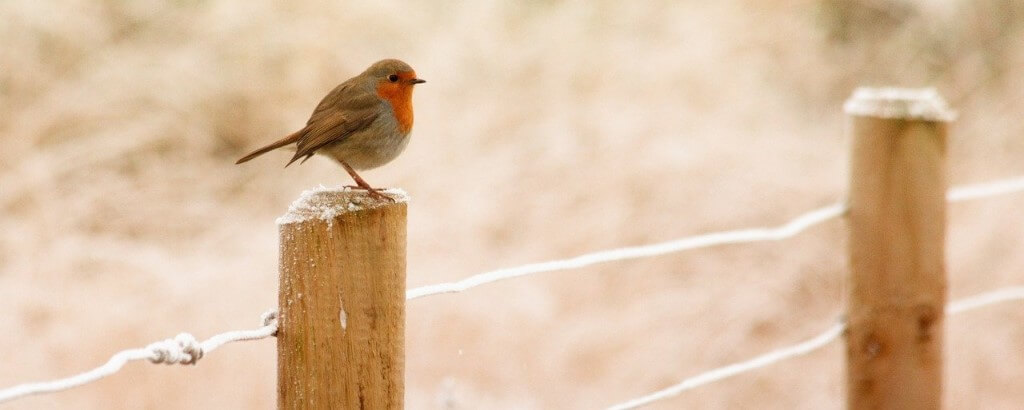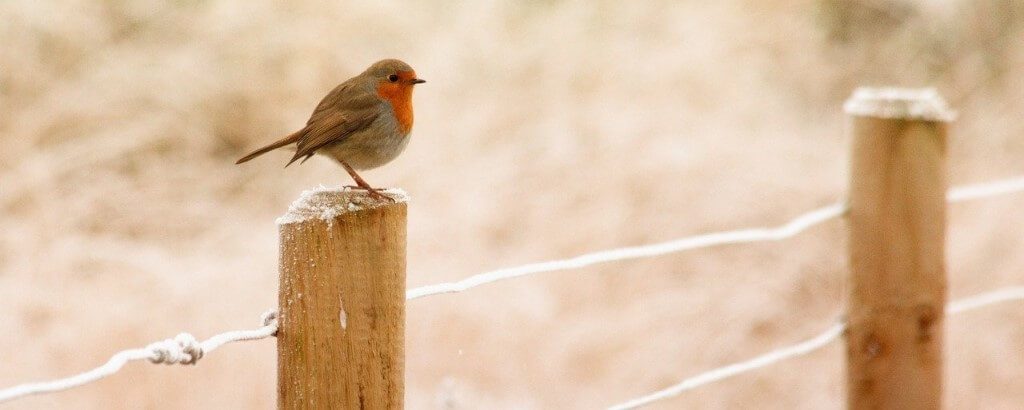 4. Wildlife Wonders
In the wintertime, it might be tricky to spot much local wildlife – but that makes it even more special when you do get a sighting. However, if you want to give your garden a helping hand, try these homemade birdseed ornaments. Combine birdseed with some water and corn syrup to create a paste. Then place them into moulds or cutters, or shape them by hand. You could add a festive twist here with a Christmas tree shape, for example. Just be sure to leave a hole in the top so you can hang them outside in your garden. Then all you need to do is keep an eye out for any new creatures arriving! You might also want to put out some fresh water for drinking – just make sure it doesn't freeze over! Look out for the iconic robin, recently voted Britain's national bird.
 5. Put Pen to Paper
Finally, the real meaning of Christmas is spending time with family and friends, showing them that you care. This year, we haven't been able to spend time with our loved ones safely, but there are lots of ways we can stay in touch. Writing letters to friends and family is a wonderful way to communicate. In a world of instant messages and video calls, receiving a handwritten letter in the post just feels special. The last of our Christmas activities is writing letters to a loved one or a penpal. It's not just for Christmas though – throughout the year you can write letters to pen pals all around the world. Letters of Love allows you to send a message to a refugee child. You could also try contacting your local care home or Age UK branch to see if they have their own local pen pal scheme.
Stay Safe at Home This Christmas
As we come to the end of a challenging year, it's important to stay safe, protecting yourself and your loved ones. While the pandemic continues, it's important to stay at home as much as possible. We hope these Christmas activities will help you stay busy at home this festive period.
A Carelink alarm can give you and your family peace of mind. With an alarm in place, you will have access to 24/7 support and be able to call for help whenever you need it. Find out more by reading our Carelink Alarm guide or calling 0800 0076 247 today