People can often find themselves suffering from multiple health conditions that impact their day-to-day living. This can be especially true later in life, as our bodies become less efficient. Over a third of adults have multiple health conditions by the time they are middle-aged. For some, these conditions may have a serious impact on their wellbeing. These are known as complex needs.
Definition of Complex Needs
The term "complex needs" does not have a single set definition. However, the All Party Parliamentary Group on Complex Needs and Dual Diagnosis (APPG) have established that a person with complex needs has "two or more needs affecting their physical, mental, social, or financial wellbeing".
Needs are often long-term and severe and may be difficult to diagnose or treat. Furthermore, these multiple needs are likely to interact with and exacerbate each other, forming barriers for the individual. Typically, these barriers present themselves as difficulties that prevent people from accessing certain services.
Types of Complex Needs
Individuals with complex needs may have learning difficulties, physical impairments, or mental health conditions. It is not uncommon for these categories to cross over. A person with complex needs may have a combination of physical and learning disabilities, for example. Of course, some complex needs are more challenging than others.
Learning Difficulties and Disabilities
It is important to remember that learning difficulties are not the same as learning disabilities. Learning difficulties tend to affect specific areas of learning, such as reading or maths. You may be familiar with dyslexia and dyscalculia; these are examples of learning difficulties. With appropriate interventions, these can often be overcome, though may present obstacles throughout life.
Learning disabilities, however, are defined as "reduced intellectual ability and difficulty with everyday activities which affects someone for their whole life". People with learning disabilities need support in their learning and will often take longer to pick up new skills. Comprehension of new information can be delayed, and in some cases interactions with their peers can prove challenging.
According to the NHS, everyone with Down's syndrome has some kind of learning disability. Many people with cerebral palsy do, too. Causes can range from illnesses during pregnancy or problems at birth to the inheriting of specific genes from a parent.
Some learning disabilities may result in additional needs. An individual may require support with everyday tasks such as eating or washing; often, they will need someone to take care of their finances for them.
With the correct support, many people with learning disabilities are able to achieve some level of independence. However, they may end up struggling with emotional difficulties as a result of their disability.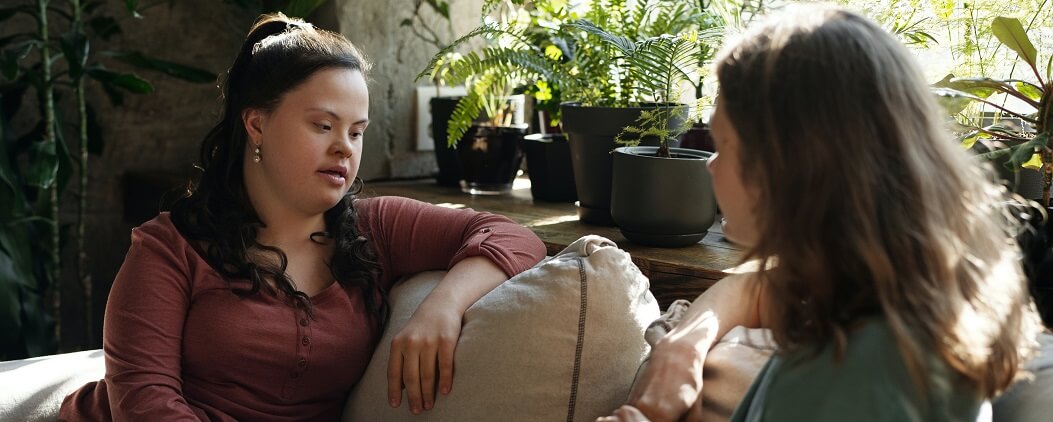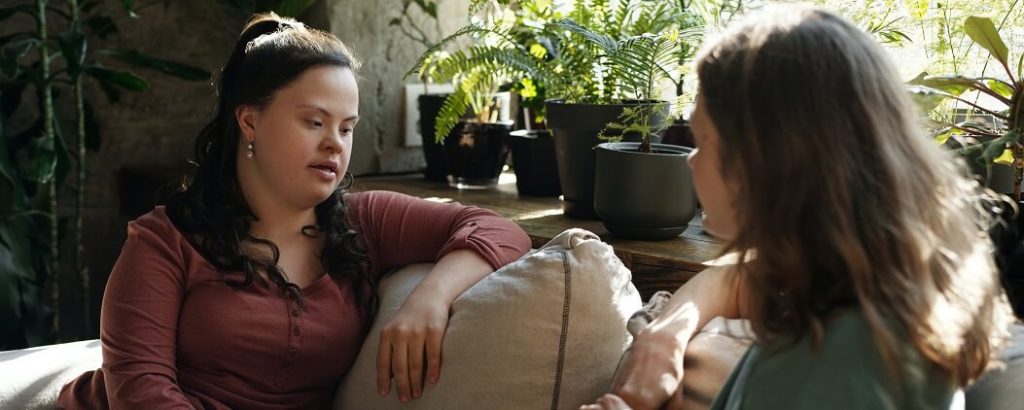 Mental Health Conditions
There are a wide range of mental health conditions, and some individuals may live with multiple problems at a time. According to Mind, 1 in 4 people a year in England will experience a mental health problem. Sometimes these conditions can have a serious impact on a person's ability to work or access certain services. Nowadays, many conditions are treatable, but this is often dependent on the individual's willingness – and ability – to seek help.
People with mental health conditions as well as physical impairments may struggle to attend appointments with their GP, for example. Sometimes, the mental health condition itself is the obstacle. In 2013, there were 8.2 million cases of anxiety disorder in the UK. Individuals with anxiety may struggle to leave the house or pick up the phone to ask for help.
More complex mental health conditions can have a greater impact on a person's life. Complex needs could include any severity of mental health condition, but disorders such as bipolar or schizophrenia can have a drastic impact on a person's livelihood. They are likely to require additional support and may need encouragement with medication.
Individuals with certain conditions may be more likely to develop mental health conditions, resulting in complex needs. For example, research has found that seven out of ten autistic people also have a mental health condition. This can make it particularly difficult for them to access the support they need.
Physical Impairments
Physical impairments and disabilities can present significant barriers to affected individuals. Sometimes they may be born with the condition, whilst other times they can result from an accident or illness. Certain conditions, such as cerebral palsy, may be accompanied by other difficulties.
A physical impairment is defined as a "limitation on a person's physical functioning, mobility, dexterity, or stamina". This can have substantial and long-term effects on a person's ability to carry out normal day-to-day activities. In some cases, an individual may suffer from a condition that renders them incapable of independent movement. Others may require walking aids or carers.
Furthermore, people with physical disabilities are more likely to experience mental health problems. This could be as a result of loneliness or discrimination.
Severe physical impairment can pose significant barriers for the affected individual. They may struggle to care for themselves properly or are unable to attend appointments without support. Some impairments may present complex needs that prevent a person from living independently.
Supporting People with Complex Needs
The support an individual requires is dependent on the nature of their needs. Some people may need an escort to appointments whilst others will need 24/7 care. If your loved ones have complex needs, then it is crucial that you work in concert with their doctors to provide the best possible support.
Sometimes, though, you may need some extra peace of mind. A Carelink alarm can help to keep your loved ones safe. By simply pressing the button on their pendant, they can alert our monitoring team that they need help. We can then alert emergency contacts and, where necessary, the emergency services.
You can find out more about our lifesaving devices by checking out our detailed guide. More information, including lifestyle advice, can be found in our news section. If you have any questions, our customer service team are available to help you. Simply use our contact us page or call on 0800 0076 247.
---
Editor's Note: This article was updated on 23rd January 2023 to reflect current information.