Summer may be nearly over, but that doesn't mean you can't go on holiday. Today Carelink24 takes a look at the appeal of elderly cruises and why so many people go on them each year.
Why are Cruises Popular with the Elderly?
Cruises are very popular with British people aged 60 and over. Elderly people travel all around the world on the latest and biggest cruise ships, filled with new technology and activities.
The sights that are seen whilst on board, and the towns and cities that can be visited, are simply amazing. For the elderly, cruises are much more relaxing and stress-free compared to regular holidays.
Everything you need is in one place and you can visit loads of countries on one trip. Here are a few reasons why the elderly prefer cruises.
Relaxation
Once you're on board you can unpack in your room and then you are settled and sorted for weeks of relaxation. Everything you need is in one place. The cruise ship will have restaurants, shops, bars, swimming pools, and sporting activities.
All of your entertainment needs will also be catered for whilst on board the ship. Some even have casinos for the gamblers out there. You don't need to arrange excursions or travel anywhere.
You can relax knowing that everything you need is right there in front of you. No need to stress about finding the location of the nicest restaurants and bars.
You can literally sit back and take in the wonderful atmosphere and stunning scenery as you travel around the world.
Friends
Cruises can last for around three to four weeks. This means you are going to be surrounding yourself with the same people for a long time. Cruises, therefore, are a great way of making new friends.
There will always be the same couples or groups that you begin to associate with on the cruise. From eating and drinking together, taking part in activities together, and going sightseeing together at the drop-off points.
If you are on the same cruise it is likely that you will have quite a lot in common with the people around you.
Loneliness within the elderly is a problem we are all too aware of here in the UK, so the benefits of this could continue even after the cruise has ended. You could organise to meet up with your new friends once you are home and even begin planning your next cruise with them.
Value for Money
Cruises offer great value for money. They can offer several holidays in one as you visit so many countries and exotic locations on your journey. On top of that, many cruises include everything you need within the price, such as all-inclusive food and drink, transfers and, if they are required, flights.
All of your eating requirements can be taken care of whilst you are on board, with many restaurants and bars for you to use. There's no need to spend money on activities and trips as you get all of this included on the ship.
Some luxury cruise ships even include alcoholic drinks as part of the deal.
Making a budget for a cruise is so much easier than a regular package holiday. There's no need to arrange places to eat, water parks to visit, excursions to go on or any other things that you wanted to do.
Cruises make life easier for the elderly on holiday.
Sightseeing
The best thing about going on a cruise is that you travel through and to many luxury locations around the world - all in one trip! Why book multiple holidays when you can do it all in one go?
Cruises can often take you places where regular flight holidays can't and give you unique experiences such as spotting Orca Whales in the Antarctic. Cruises visit several ports along the journey and give you time to go off to explore some of the world's nicest cities.
From Australia and New Zealand to the Americas and Africa - you really can go all over the place on a cruise.
Moreover, some of the sights you will stumble across at sea will stay with you forever.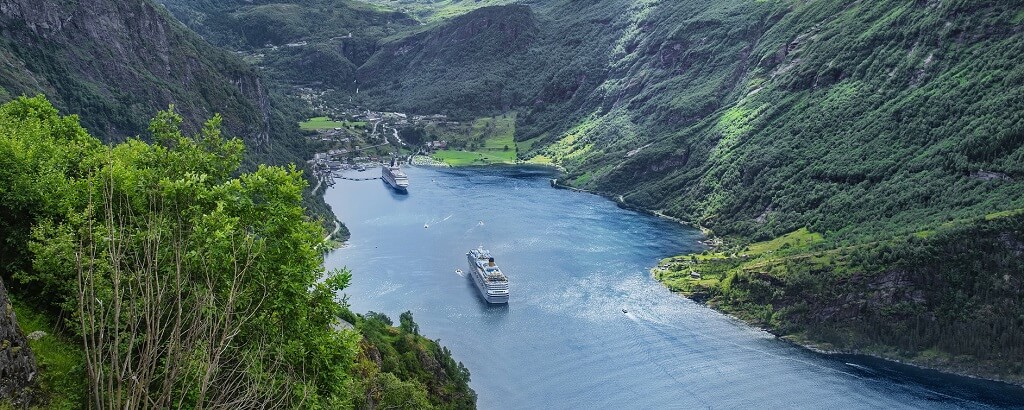 Note: We updated this blog on 22nd August 2022 to include the latest information.