A shed is a common sight in the average garden, perfect for storing things such as gardening tools, lawn mowers and other furniture.  Many men use their sheds as private places for relaxation or hobbies.  A shed can be a great place to pursue practical interests like gardening or DIY for example.  In recent years, communal Men's Sheds have been popping up across the country.
The Men's Sheds Movement
The UK Men's Sheds Association aims to offer social connections to men who would otherwise be isolated.  Older men are the main users of these community Men's Sheds, but younger men and women are welcome too.  They are perfect for those looking to meet new people, or those wanting to learn new skills who don't have a shed of their own.
What can I do with my shed?
If you are lucky enough to have your own garden shed, here are some ideas for you to get the most out of it.  If you are a member of a Men's Sheds group, why not suggest one of these ideas for your community space?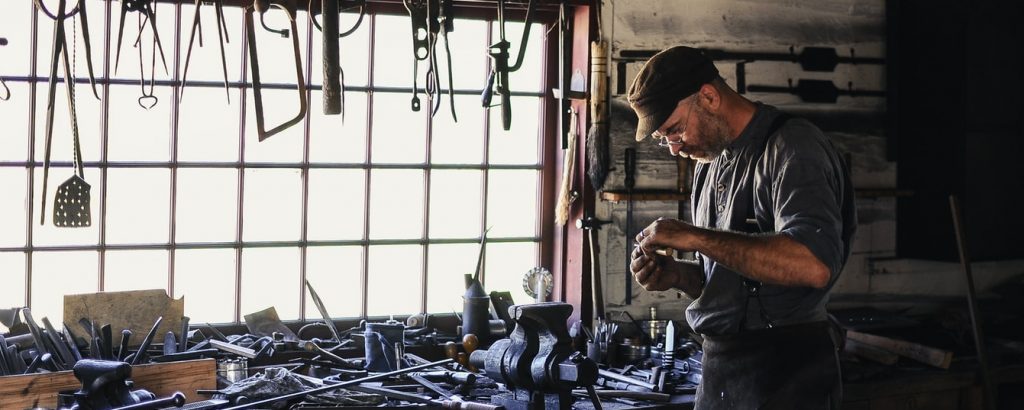 Build A Mini Pub – Who doesn't dream of owning their own pub?  Why not convert your shed into a place for you and your friends to share a few beers.
A Bigger Potting Shed – If gardening is your thing, then why not expand the space you do your potting in.
A Summer House – What could be more relaxing than a couple of comfy chairs with a drink and a newspaper in hand, lapping up the summer sun?
A Workshop – For the master builder in you, a shed can be the perfect place for making and mending.
A Sports Bar – An upgrade to the pub, this shed could feature a TV, bar, dartboard, pool table… The possibilities are endless!
Whatever your interests, you can find a way to incorporate it into your chosen design.  Your only limitation is your imagination.
Staying Safe
Carelink alarms can protect you in the garden too!  Our alarms have a range of 100 metres, so your peace of mind can even extend to your shed.  For more information see our alarm price plans or give us a call on 0800 0076 247