When most people get older, they lose touch with the latest technology and trends. Their knowledge becomes outdated, and they have no idea what's popular anymore. But you're not most people! If you're frustrated at your slow mobile, or just want to have a look at the latest and greatest smartphones, Carelink24 is here for you. There's a whole world of mobile phones for the elderly to choose from – let's find the best.
What are the Most Popular Phone Brands?
The best place to discover a new phone is with the biggest manufacturers: Apple and Samsung. Each one offers a lot of choice when it comes to interesting mobile phones for the elderly, but what do they do?
Samsung (Galaxy)
According to Global Brands Magazine, Samsung sell around 321 million phones a year. This cements them as the most popular phone manufacturer in the world. Their phones are the Samsung Galaxy range, and they've got devices to meet all types of different needs and styles.
Apple (iPhone)
Creators of the iPhone, Apple sell about 217 million phones each year. These phones are known for being hassle-free and easy to use, making them excellent mobile phones for the elderly. Their phones are best known for their use by celebrities and trendsetters. They have the reputation of not just being a mobile phone, but also a premium fashion accessory.
Which Phones are Stylish and Accessible?
There's a rule with technology that says the nicer something looks, the worse it probably performs. But that's not always true, especially when it comes to mobile phones for the elderly. That's why we've put together a short list of phones that break the rule by looking good and working great.
Moto G50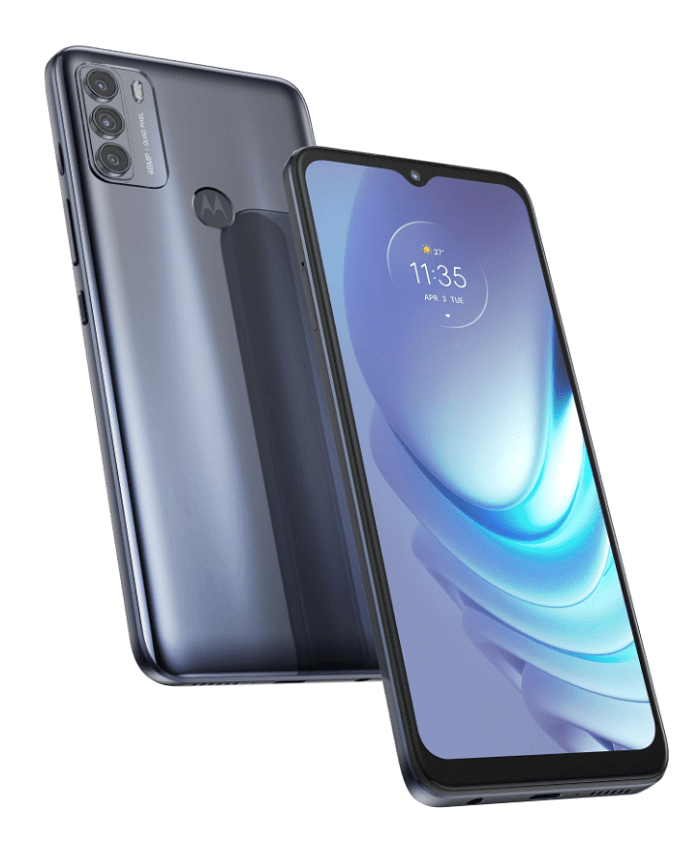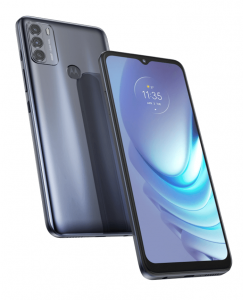 Motorola isn't the most well-known brand on the market, but few companies have been making phones as long as them. Their Moto G50 came out in 2021 and is a wonderful choice if you want a phone that's high-tech, yet simple to use.
It comes in two colours: Aqua Green and Steel Grey. With its large screen and super-fast speeds, this is a device that does exactly what you tell it, when you tell it to, making it a brilliant choice when compared to other mobile phones for the elderly. Additionally, it has two days of battery life, so you shouldn't have to worry about running out of charge as you're lining up to take that perfect picture. On the topic of photography, the Moto G50 has multiple cameras on the back that help you take the best picture you can.
If you want to find out more, head to the official Motorola website.
iPhone SE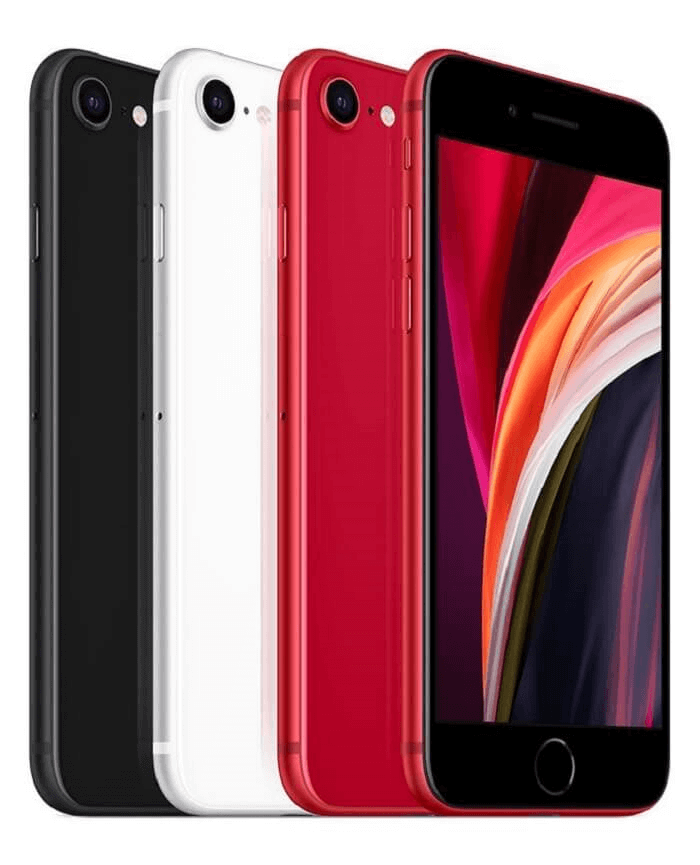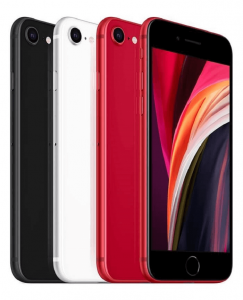 While Apple puts a lot of effort into making their iPhones as user-friendly as possible, sometimes they miss the mark.
If you just want the style and ease of an iPhone without all the complications, the iPhone SE is an excellent choice. This is a simpler and friendlier iPhone model that still has a lot of style and power. This could easily be one of the most fashionable and accessible models of mobile phones for the elderly. The iPhone SE's sharp screen makes text of all sizes easy to read. The body of the phone is comfortable and comes in black, white, or red. Not only that, but the iPhone SE is durable, with great water and dust resistance. A few splashes or spills are nothing to worry about.
If you're interested, find out more on the official Apple website.
Samsung Galaxy A9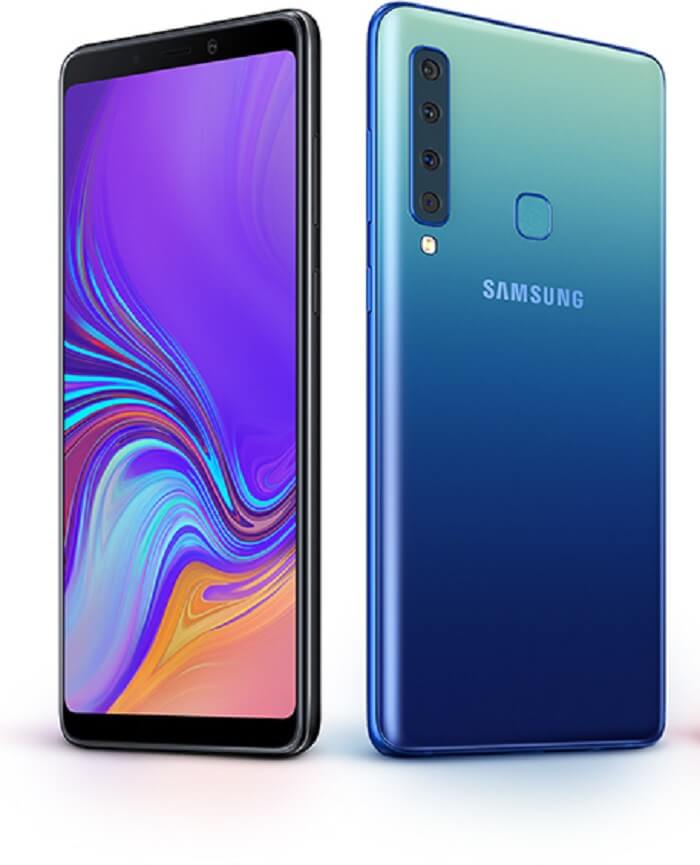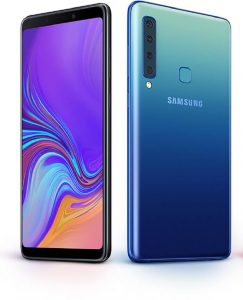 Like the iPhone SE, the Samsung Galaxy A9 is an approachable version of Samsung's premium phones. It comes in three fantastic colours: Lemonade Blue, Bubblegum Pink, and the plain-but-professional Caviar Black, making it a stylish device right out of the box.
Like the others, the Samsung Galaxy A9 sports a clear screen, a great camera, and a wide range of accessibility options. But one thing that makes the Samsung A9 one of the better mobile phones for the elderly is its speakers. With the ability to make anything loud and crisp, they're ideal if you're a music lover, or if your ears aren't as sharp as they used to be.
You can learn more on the official Samsung website.
Nokia G50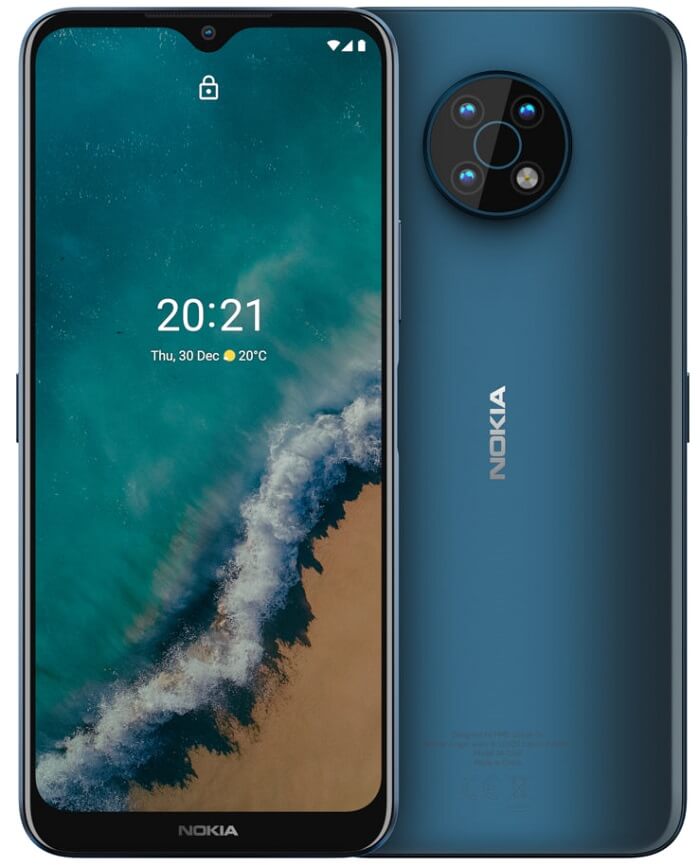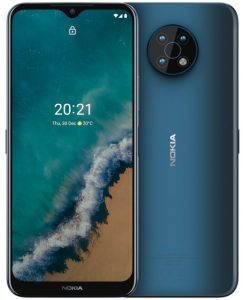 You can trust Nokia to make durable phones that you can rely on. Not wanting to join the crowd, the Nokia G50 has its cameras in a ring on the back of the phone, making it the most unique looking device on this list.
Outside of the interesting design, this phone has a clear screen, easy to use interface, and can hold two days of battery life per charge. It comes in pink or blue, so you can choose whichever colour suits your personality best. When you're looking for stylish mobile phones for the elderly, you can't go wrong with a device that provides Nokia's reliability and style.
See for yourself on the official Nokia website.
What are Folding Phones?
Folding phones are the latest phone fad. Put simply, they're today's answer to flip phones. Folding phones contain two screens that fold out and come together, giving you access to a much bigger screen that still fits in your pocket.
This technology is still very new and because of that folding phones are undoubtedly the most stylish devices on the market. Unfortunately, though, they are still quite expensive and can be on the complicated side. Therefore they are unlikely to make great mobile phones for the elderly. However, even though they may not be the right choice for you now, it might not be too long before everybody has one.
Personal Alarms from Carelink24
If you're worried about your safety when you're away from your phone, a personal alarm might be for you. At the press of a button, help can be arranged and sent to you. If you have a fall or feel unwell, activate your alarm by pressing the red button on your pendant. Our Care Team will answer the alert to determine what help is needed. If you cannot answer or the team cannot hear you, don't panic. They will assume help is needed. And if you activate your alarm by accident, just let it ring through and tell our team it was a false alarm. They will be happy to hear you are safe.
See our alarm price plans or give us a call on 0800 0076 247 for further information.
Editor's Note: This article was updated on 27th June 2022 to reflect current information.