Mother's Day can be a wonderful opportunity to shower your mum with gifts and love. Sometimes, though, finding those gifts can be quite demanding. With so many options available, it can be a headache to decide what to get the woman that has it all on Mother's Day. That's why we've created a list of the best Mother's Day gifts to help you decide.
From the unique and funny, to gifts that look after your mum even when you're not around, Carelink24 is the place to be for inspiration this year.
Best Unique Mother's Day Gifts
Are your mum's tastes different and you're looking for something to break the mould? These Mother's Day gifts could be perfect for her.
Possibly the strangest gift you could give this Mother's Day is a giant cushion with a picture of your face on it. When you purchase this cushion, you can upload a picture of your (or another loved one's) face, and it will be printed across the entire cushion. This way you can ensure your mum and her guests can see your smiling face even when you're away.
If your mum is an avid reader, but you're not sure what book to get her, consider a personalised bookmark instead. This Italian Leather Bookmark is hand-crafted. You can also have a short message, or her initials, embossed in it to make it even more special.
Many gardeners aren't able to go out and get their hands dirty for one reason or another. Perhaps they don't have easy access to a garden, or maybe the weather is bad. Whatever the reason, this indoor allotment is the perfect solution for the green-fingered-grandmother in your life. With space for three tiny pots, you can easily expand the size of your mum's garden by a few centimetres this Mother's Day.
Best Out-and-About Mother's Day Gifts
If your mum is looking for a present that can't be wrapped this Mother's Day, we have a few ideas that might fit the bill.
We all know there's no better gift than spending time with your mum on Mother's Day. Spending time with your mum in a spa is a pretty good alternative, though. Enjoy the spa treatment with your mum and let your stresses and anxieties melt away together.
If the spa isn't your mum's thing, or if you're looking for a bit of culture, two tickets to a West End show can be one of the best Mother's Day gifts. From floaty romances to gut-busting comedies, whatever your mum wants to experience this Mother's Day, there's a show out there to match her tastes.
This gift is perfect for the well-read mum that doesn't quite know what to read next. Each month a new book will be delivered right to her door. She'll be sure to love what she receives. Every time a new story is delivered will be a reminder of how much you care about her.
Best Technology Mother's Day Gifts
Not every mum is into gadgets. If yours is, these gifts could make this year's Mother's Day great.
Wellness trackers are a popular gift for mothers. They help them keep on top of activity goals, record heart rates, and dive into other health related metrics. While the Bellabeat does all that, it has a secret weapon that makes it stand out against the competition: it looks good! This is a sleek piece of jewellery that looks nothing like typical wellness trackers. Absolutely perfect for the mindful mother that doesn't want to faff around with a watch.
If your mum is the type of person that's always misplacing things, a tile tracker may be just what she needs. These little squares can be attached to any object. They wirelessly connect to your phone, and can be activated through your mum's phone. When activated, the squares will chime, signalling their location. This makes them great for finding misplaced possessions.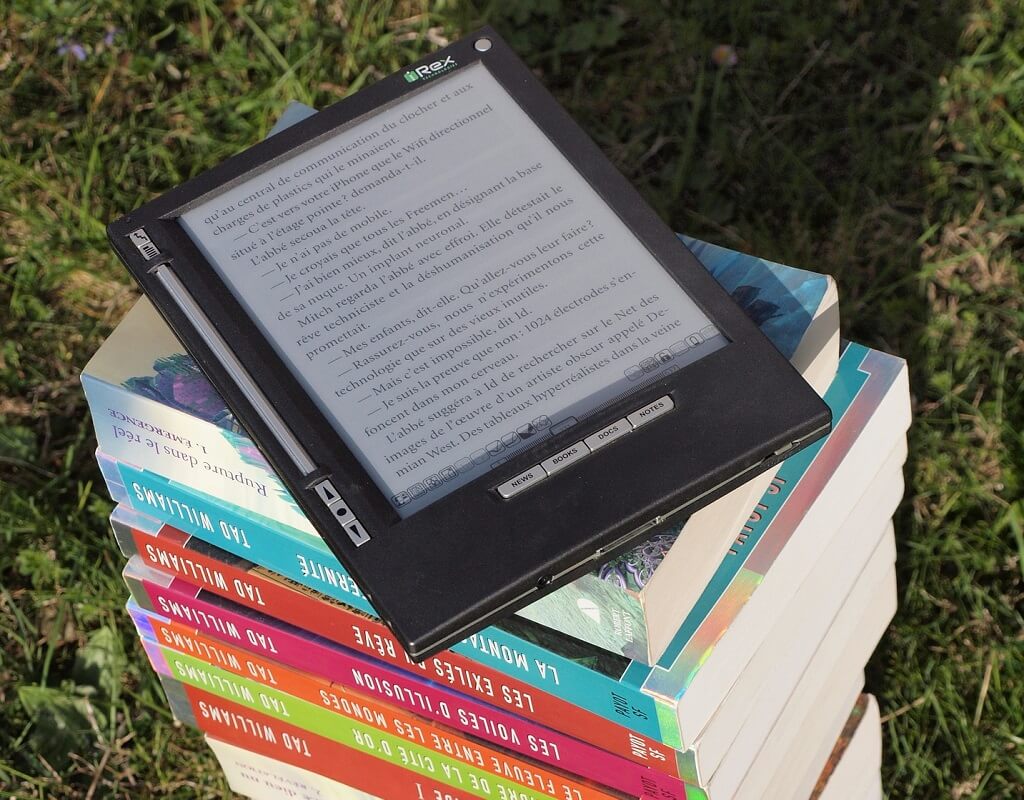 eReader
Does your mum have stacks of books slowly overtaking her home? This Mother's Day, get her an eReader. There are plenty to pick from and they all come with their own unique features. However, what they all have in common is the ability to access thousands of books without taking up space. This can be a great help for keeping her book collection under control.
Best Simple Mother's Day Gifts
Sometimes extravagant isn't what you're looking for. Simple can be better. Here are some gifts that every mum can enjoy.
Like bath bombs, but edible, these chocolate spheres sit in a glass and melt into hot milk to make perfect hot chocolate. While simple, they're something unique that's sure to bring a smile to your mum's face.
Easily turn your bath into a spa with these floating rose bath lights. Easy to set up, easy to enjoy. Transform tap water into a tranquil lake and let your mum find some peace in a spa of her own.
Most mums have a sweet tooth. If yours is the type that loves the bottles from a pick 'n' mix, this is the perfect gift for her. You can't go wrong with an assorted selection of bottle sweets to put a smile on her face. This selection includes milk, bubblegum, strawberry milkshake, and classic cola flavours. Her favourites are certain to put a smile on her face.
Best Health Mother's Day Gifts
Truly, the best gifts are the ones that make your mum feel good. These gifts are ideal for helping your mum feel happier and healthier this Mother's Day.
Made from genuine Japanese cedar leaves, these sticks are essential if your mum is interested in self-care. Not only will this incense fill your mum's home with a gorgeous natural smell, but they can help calm her mind and settle her anxieties too.
A perfect pairing with the Japanese incense is a bath melt. Of course, most bath melts are great. However, few look as fun and inviting as these donuts. As relaxing as they are tasty looking, help your mum relax even more this Mother's Day.
There's no better gift than peace of mind. A personal alarm from Carelink24 can help boost your mum's confidence this Mother's Day. In an emergency, she need only press the button on her pendant and help will be arranged by our 24/7 Care Team.
At Carelink24, our aim is to provide you with the reassurance of our Emergency Alarms. Our systems give people throughout the UK the ability to continue living independently. They will be reassured knowing we are here for them 24/7.
For more information, you can call our helpful team on 0800 0076 247. Alternatively, get in touch with us using our contact form.
Purchase Your Carelink Alarm Online Today
---
Editor's Note: This article was updated on 6th March 2023 to reflect current information.