This week (8th to 14th August) is National Allotment Week, bringing people across the country together to celebrate the benefits of allotments. In recognition of this event, we are looking at how allotments achieved the popularity they enjoy today, as well as how you can get involved with National Allotment Week.
Allotments: Community Gardening
It's hard to think of allotments without thinking of the community that surrounds them. Unlike the isolation of our own back gardens, allotments bring gardeners together, offering a social space for people with a common interest. They are not just plots of produce, but places where people can escape from the hustle and bustle of daily life.
Of course, this was not how allotments started out. They were first introduced in the nineteenth century so the poor could grow their own food. During the Second World War, however, allotments reached a new level of prevalence. Thousands were established to encourage the British public to grow their own vegetables as part of the 'Dig for Victory' campaign. Famously, even the moat around the Tower of London was dedicated to the growing of fresh produce.
That community spirit endures today, though the urgency and demand for allotments are certainly less than they once were. Now they remain a fixture of many communities, where keen gardeners spend hours tending their patches. National Allotment Week was established in 2002 to recognise the importance of allotments to our communities.
Advantages of Allotments
If gardening is something that interests you, there are plenty of good reasons to consider registering for an allotment. You don't just have to grow vegetables, after all. Flowers, fruits, and even just making a relaxing space for yourself are all welcome. If National Allotment Week has you interested in registering, here are some further advantages of allotments.
A Positive Pastime
Regardless of age, it is important to have hobbies. An allotment provides a focus throughout the year, encouraging you to get out of the house and spend time outdoors. For many people, summer becomes an exciting period as they harvest their produce. Berries, beans, potatoes, and more are all ready to harvest around this time, keeping you occupied for weeks. The warmer months also make it more likely for you to bump into fellow gardeners.
Opportunities for Socialising
Most allotment plots border several others, situated in large sites that serve entire communities. The people you are gardening alongside will share a love of growing plants and produce, creating opportunities for forming new friendships and maintaining others. Spending time at the allotment is a great way of spending time with friends and bonding over a shared passion.
Sustainability
Why buy from a supermarket when you can grow your own? The fruits and vegetables found at your local shop have likely travelled miles to end up on the shelves, which can contribute to carbon emissions. The more you grow at an allotment, the less you need to buy from shops, thus reducing your carbon footprint. Furthermore, growing these goods yourself could prove cheaper than buying them from the supermarket. This makes allotments good for your bank account and for the planet.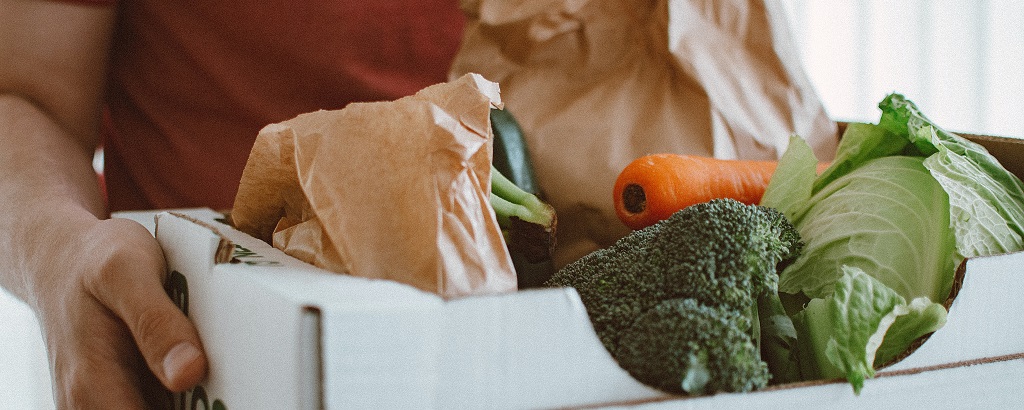 Make Some Money
As well as saving money on your own produce bills, you can also make some extra money by selling whatever you don't need. A good harvest could result in more than you can realistically eat, but why let anything go to waste? Set up a stall outside your house and get the goods into your neighbours' cupboards. As well as benefitting you, selling your produce could also save your neighbours some money in the long run.
Keeping Fit
Heading down to the allotment is also a great way of staying active. It's important to get out of the house and move around as much as possible. Gardening exercises the body. The act of digging in your plots, walking as you sow your seeds, and lugging a watering can around all help to improve muscle mass, which can make it easier to move around at home. And that's not all. It also helps keep the mind healthy. In fact, doctors prescribe gardening for anxiety and depression. This is because being outside and focusing on a task you enjoy increases the production of endorphins, which improve your mood.
Get Involved with National Allotment Week
Allotments across the country are getting involved with this year's National Allotment Week. Many are open to the public so everyone can see what people have been growing. It's an opportunity to see what can be accomplished with some hard work and passion, and may even encourage some more people to try their hand at gardening. You can find a full list of events on the National Allotment Society website.
The theme of this year's National Allotment Week is 'Bugs, Bees, and Broccoli'. It is designed to recognise the importance of wildlife in the maintenance of an allotment. After all, flowers and vegetables couldn't grow without insects to pollinate them. Buglife have arranged a nationwide survey to discover how many insects – and what kinds – are making a living in the country's allotments. Regardless of age, this could be a great activity to get involved in, especially if you're entertaining the grandkids this summer.
Stay Safe When Gardening
Your safety is important throughout the year, whether you're at home or down at the allotment. A personal alarm from Carelink24 offers peace of mind if you need help in the home.
In the event of a fall, you simply press the button on your alarm pendant and our Care Team will arrange help on your behalf. This will be in the form of your emergency contacts or, if necessary, the emergency services. If you are out in the garden, you don't need to worry. Our alarms have a 100m range, ensuring you will always be in safe hands.
To find out more about the Carelink24 personal alarm service, please read our helpful guide. If you have any further questions, please do not hesitate to call on 0800 0076 247 to speak to one of our helpful customer service advisers. Finally, don't forget that you can order your Carelink24 alarm online today.