Christmas will soon be here, and that means family, presents, and feasting. Whether you are planning a big get-together or a pleasant meal for two, you want to make sure you are having the best possible festive meal. We have scoured the Internet to find the best pieces of advice to help you make the perfect Christmas dinner.
Plan Ahead
Your Christmas dinner is never going to come out perfect if you don't plan ahead. Timings will be off, food may burn, and you may realise you don't have space to cook everything you want. It's important to know how many people you will be cooking for, what everyone likes, and whether you will need to cater to any special diets.
You may also benefit from double-checking the size of your oven. If you are planning to roast a turkey, it helps to know whether it will fit inside in the first place. Furthermore, you may not have space to cook anything with it!
Make a list of dishes you plan to prepare, how long each item takes to cook, and in what order you will cook them. Think about where food can be left to rest in your kitchen and how you will serve it. A good plan will take a great deal of stress out of cooking.
You can find Christmas dinner recipe ideas on BBC Good Food.
Let Your Turkey Rest
When you cook turkey, be prepared to let it rest to one side once it has finished roasting. The cooking process sends all the juices to the middle of the bird, meaning the meat may seem dry. Leaving the turkey to rest allows these juices to redistribute themselves throughout the meat, providing moister and more enjoyable meat.
If you are worried about the meat getting too cold, keep your turkey wrapped in foil underneath a tea towel. This will trap the heat inside, keeping it nice and warm ready for your Christmas dinner.
We would also advise you to start by cooking your turkey upside down. By rotating it a few times during the process you will keep it evenly basted and keep the juices inside.
Cook In Advance
You can save yourself time and stress on Christmas morning by preparing elements of your meal a few days in advance. Some foods can be frozen and reheated without any loss of quality, making them ideal for cooking in the lead-up to Christmas.
Pigs in blankets, roast potatoes, and Yorkshire puddings can all be frozen in advance, saving time and effort on Christmas day.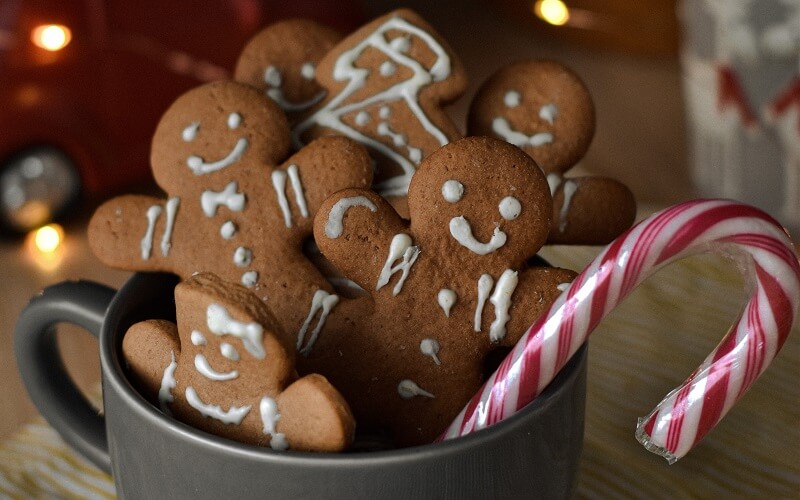 Get Some Helpers
If you are having guests over for Christmas dinner, involve them in the process. Whilst the idea of getting your relatives to work for their meal might seem unfair, contributing to the cooking of their Christmas roast may improve the outcome. More hands mean less panic – provided your kitchen is big enough.
Some of your loved ones could peel vegetables, others could wash up as you go, and others could oversee timings. You don't need to get everyone involved, of course; just those who could be of some help.
Alternatively, you could ask your guests to bring elements of the meal with them. If your son is a whiz at making stuffing, for example, he could bring it with him in a tinfoil-wrapped dish. This can save a lot of stress when preparing your Christmas dinner.
It's Okay to Cheat
Don't put too much pressure on yourself to cook absolutely everything from scratch. It's okay for your Christmas dinner to include packaged sauces, frozen veg, or "just add water" stuffing. When it comes to desserts, you will find that the supermarkets are full of festive treats, including some truly decadent Christmas puddings.
Buying in what you don't feel confident making also gives you the freedom to really dedicate yourself to perfecting what you're cooking from scratch.
Try New Things
Whilst we're not saying you should force yourself to eat any chestnuts or struggle to cook a meat you've never prepared before, your Christmas dinner is a great opportunity for putting a bit of a spin on the recipes you love.
Recipes across the Internet recommend adding new elements to the old classics. You could mix a teaspoon of cranberry sauce into your gravy to make it fruity or sprinkle some cayenne pepper into the bread sauce for an extra kick (as well as some Christmassy colour). Why not cook your meat in wine for a change of flavour?
Don't go too crazy – especially if you are having guests round – but it's important not to feel constrained by tradition.
Cook What You Want
Finally, you can choose to forgo the typical Christmas fare of turkey and sprouts and opt for something completely different. Just because it's Christmas doesn't mean you have to have the traditional Christmas dinner! Do you fancy a thick, cheesy lasagne? Perhaps you've been craving a curry and just haven't found the time.
At the end of the day, Christmas is about being happy. If that means not slaving over the stove praying that you haven't overcooked the turkey, then there's nothing wrong with that. Your Christmas dinner can be whatever you want it to be.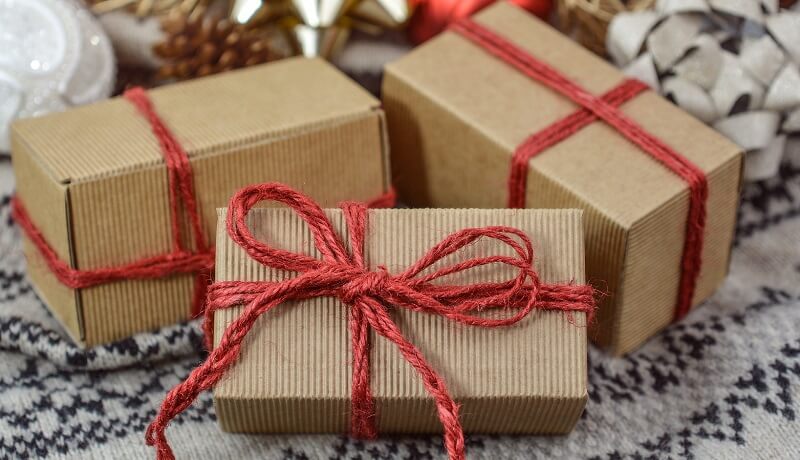 Staying Safe at Christmas
Whether you are doing the cooking yourself or your family are cooking for you, it's important that you stay safe over Christmas (and all year round). A personal alarm from Carelink24 can provide extra peace of mind to you and your loved ones, with help always the press of a button away.
To find out more about Carelink alarms, check out our helpful guide or call our customer service team on 0800 0076 247.