Gardening can be a rewarding pastime, providing you with a picturesque garden and tasty homegrown veggies. However, it is also a highly involved hobby. Different plants require different levels of care, and everything benefits from being planted at specific times. Trees and shrubs should be planted at a different time to tulips or tomatoes, for example. With that in mind, we have gathered some gardening secrets to tell you the best times of year for planting.
Why are Planting Times Important?
A novice gardener might think that the best time to plant their flowers or vegetables is whenever there's the most sun. However, this would be incorrect. Whilst most plants exhibit the most growth in warmer, brighter conditions, this is because they are already established plants. Their roots have spread deep, and they have been gathering nutrients for a long time.
However, a freshly planted flower or vegetable needs time to establish its roots before it can grow. When warm, sunny weather arrives, the plant will respond by using all its energy to grow upwards rather than down. This can leave it without enough nutrients to grow to its full height. It may also mean they wither prematurely.
Plants need time to establish themselves in the soil and gather their strength ready for rapid growth in summer. However, different plants grow better depending on their planting times.
Planting Trees and Shrubs
Having established that plants need time to root themselves before summer, you may think that means you should plant your trees in spring. You would be wrong. Perhaps surprisingly, trees and shrubs should be planted in autumn.
In autumn, the soil is still warm from summer sun but also benefits from autumn rain. Furthermore, cooler temperatures mean the plant is less likely to suffer from heat damage. As you will know, autumn is also a time when plants enter a state of dormancy. This means they are not expending energy for growth.
These circumstances come together to give your trees and shrubs time to absorb nutrients and firmly root themselves before growing big and healthy the following year. Moreover, you will also find planting is an easier process. Cooler weather and moist soil makes digging easier and less exhausting.
You can also plant in early spring. However, your trees and shrubs will flourish better if planted in autumn.
Planting Flowers
Whilst most trees and shrubs benefit from autumn planting, flowers can be more finicky. Different varieties benefit best from different months of the year. Flowers, generally, tend to grow fast. Some, however, need longer to reach their full potential.
For most summer flowers, March is the best time for planting them, though the period from March to July is the optimum time. However, because the ideal month differs for every flower, there will always be exceptions.
To offer guidance for beginner gardeners, here is a list of the months and which flowers grow best when planted at that time.
• January – Begonias, Geraniums, Sweet peas, Lobelia
• February – Petunias, Nicotania, Perennials
• March – Marigolds, Cosmea, Gazania, Dahlias
• April – Rudbeckia, Lagurus, Monarda
• May – Primrose, Cornflowers, Nasturtium
• June – Arabis, Canterbury bells, Alstroemeria, Limnanthes
• July – Foxglove, Forget-me-nots, Pansies
• August – Cactus, Feverfew, Potentilla, Wild carrot
• September – Poppy, Wildflowers, Nigella
• October – Phacelia, Cowslips, Oxalis
• November – Bare root roses, Bugle
• December – Laurentia, Snapdragon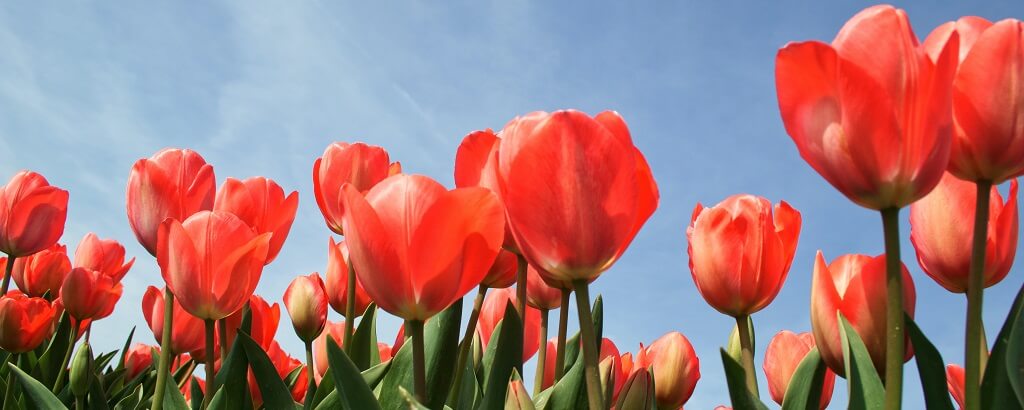 Planting Vegetables
When it comes to planting vegetables, timeframe is important. If you want to enjoy your vegetables at a certain time, or harvest them at their best quality, you need to be mindful of when you plant them. There is no one month that is ideal for every vegetable – March, though, is a good time for many.
Some vegetables, too, are more high-maintenance than others. Vegetables like beetroot, lettuce, and carrots are considered easy-to-grow. Sow in spring and they'll be ready to eat by mid-summer with little intervention besides keeping them well-fed with water.
Others require repotting, perfect mixes of fertiliser, and specific amounts of water.
Here are a few of our favourite vegetables for beginner gardeners and the best times to plant and harvest them.
• Carrots – Plant in March, April, or May and then harvest three months later
• Parsnips – Parsnips should be planted in March or April, but can then be harvested anytime between October and February
• Onions & Garlic – These can also be planted in March or April, but should be harvested in August through to October
• Broccoli – Plant in May or June and wait until January or February to harvest
• Potatoes – Another March or April veggie, harvested in June, July, August, or September
Naturally, growing times will vary depending on the soil and weather. However, when growing vegetables, you can usually tell when it is ready for harvest. Times given should be used as guidance.
Staying Safe in the Garden
If you are worried about your mobility but still want to tend to your garden, a Carelink24 alarm could offer added peace of mind. Your pendant alarm comes with 100m range, offering coverage throughout the home and even in your garden.
A Carelink24 personal alarm is designed to offer support to elderly, frail, and disabled people in their homes. It allows them to continue living independently, safe in the knowledge that help is available at the press of a button.
If the alarm user has a fall or feels unwell, they press the button on their pendant alarm. This sends an alert to our 24/7 Care Team, who then arrange help by informing emergency contacts or the emergency services. If you are in your garden when you press the alert, do not worry. The Care Team will continue to arrange help even if they cannot speak to you.
Find out more about the Carelink24 alarm service. If you have any questions, please get in touch by calling our helpful customer service team on 0800 0076 247.
---
Editor's Note: This article was updated on 23rd May 2023 to reflect current information.