Netflix is an amazing subscription video-on-demand service that has hundreds of television programmes, series, and films, all available to watch from the touch of a remote button once you're a fully fledged member.
Subscription Video-on-demand services such as Netflix, and also a multitude of others like Amazon Prime, Now TV, Apple TV, and so forth are massively popular platforms in today's society. They provide a hub for watching all your favourite shows and are also a place to discover new stuff you might not otherwise have ever heard about or even considered.
We love Netflix, and think it has it's particularly great for anyone that loves binging on television series - hence why it wins for us over the other video-on-demand services.
"Netflix - 5.99 A Month"
Netflix provides customers with three different price plans: basic, standard and premium. Basic is the cheapest at £5.99 a month, which includes unlimited TV & Movies, cancel anytime and the ability to watch on any device. For a little extra the standard plan, priced at £9.99 a month, you will get everything the basic package has to offer but with the additions of HD and you can stream across two devices at the same time. So while you're downstairs watching the latest US drama series, another family member upstairs can be watching something completely different using the same account - isn't that great?
Finally we have the Premium plan priced at £13.99, which has the most features including everything all the other plans have but you also get ULTRA HD and the ability to watch across four separate devices.
So that's four people that can use the account potentially all at the same time, whilst watching different things! These pricing options are great in terms of letting customers decide what they need. Individual users will like be happy with the basic account, but if you love HD then the standard plan would be best for you.
"Shows for all ages and interests"
Video-on-demand services aren't just for the tech savvy. It's super easy for anyone to set up and get hold of, and there are also shows for all ages and interests. To sign up all you need to do is head to the Netflix website on your laptop, computer or tablet, or download the Netflix App, and you can make an account. You can get a month's free trial before committing to paying a subscription to see how you find the service, and you can still get full access to all the shows and movies.
A great reason to sign up for Netflix is the fact that it caters to all ages, as mentioned. Elderly subscribers can find a multitude of television shows and movies to suit their preferences, with great classics included and all the latest dramas from both the UK and US available. If you decide to sign up for Netflix and use it for a number of people in the family, then you can be reassured knowing it's also child friendly.
There are lots of shows for the little ones to watch, and Netflix also has great parental controls. These allow the parents, grandparents and older members to give control to their little ones to watch the shows they want whilst restricting access to unsuitable programmes for younger viewers.
"Some of the best series, well in our opinion anyway, include the likes of House of Cards"
Some of the best series, well in our opinion anyway, include the likes of: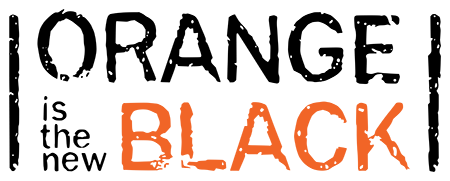 House of Cards
Making a Murderer
Black Mirror
Orange is the New Black
The Walking Dead
Lost and Prison Break
There are also hundreds of other shows and movies available to watch, with genres varying from Action Flicks, Horrors, and Thrillers, to Drama, Rom-Coms, and Documentaries.
These are just some of the reasons why we think it's great to sign up for Netflix. With new shows and movies being constantly added, there's never a day you won't find something to watch!
Editor's Note: This article was updated on 10th January 2022 to reflect current information.