Wimbledon is drawing into its closing stages and excitingly there are 2 British players holding the hopes of the nation: Andy Murray and Johanna Konta. Considered as the premier tennis tournament, Wimbledon holds strong tradition not just in tennis but as characteristic of our Great British Summertime.
A Bit Of Wimbledon History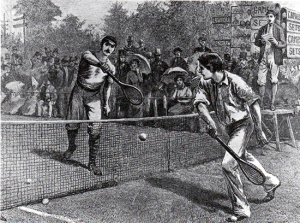 Wimbledon is the oldest tennis tournament in the world, debuting 140 years ago in 1877 at the All England Club in London. It is the only grand slam still played on a grass surface. The game of lawn tennis was devised by a British Army officer, Major Walter Clopton Wingfield, who called it Sphairisike. The sport became official in 1875 when lawn tennis established a universal set of rules at the Marylebone Cricket Club. In 1877, the Wimbledon Championships started with the inaugural event on the 9th of July, featuring only a Gentlemen's Singles tournament that was won by Spencer Gore and was watched by 200 spectators.
A Modern Wimbledon
Today, tennis has changed slightly with some modern introductions such as carbon fibre tennis rackets and wool or nylon shelled tennis balls. Wimbledon itself has had to change too; in recent years Wimbledon has expanded dramatically by introducing the new Number 1 Court, a broadcast centre, two extra grass courts and a tunnel under the hill that now links Church Road and Somerset Road. A new Millennium Building, providing extensive facilities for players, press, officials and members, was built where the old Number 1 court complex used to be. An extension of the West Stand of the Centre Court has also been constructed adding an additional 728 extra seats as well as the construction of an entrance building, club staff housing, museum, bank and ticket office. Most notably a new retractable roof was put in place in 2009 on centre court sheltering the action from the summer rain.
Wimbledon Facts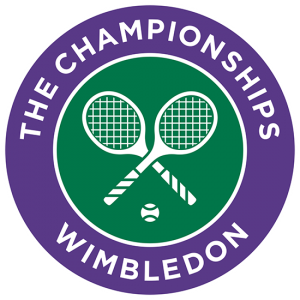 Wimbledon is rich with history and with an event being in operation for so long, there is no doubt that some interesting facts follow this prestigious tournament:
The prize money for the winner of the Gentlemen's' Singles and the Ladies' Singles is £2.2 million.
There are 54 250 tennis balls used during Wimbledon.
The length of grass on the Wimbledon courts is 8mm high and is 100% rye grass.
The digital clock on Centre Court is the only digital Rolex in the world.
757 players are involved in Wimbledon.
During the tournament 28 000Kg of strawberries are consumed along with 10 000L of fresh cream.
Over 6000 staff are employed for Wimbledon.
A Championship Winner
The record for most Single's titles at Wimbledon is held by Martina Navratilova who won an impressive 9 Ladies' Singles Championships between 1978 to 1990. The most Gentlemen's Singles titles is held jointly between Pete Sampras and Roger Federer who both share 7 Wimbledon Titles, could this be Roger Federer's year to break this record? In 2013, Andy Murray became the first British men's player to win Wimbledon since Fred Perry in 1935 by beating Novak Djokovic! He then won again in 2016 beating Milos Raonic. This year sees Britain having a chance in both the Gentlemen's Singles and Ladies' Singles with Andy Murray and Johanna Konta both through to the semi-finals, perhaps eyeing up a double win for Britain for the first time since 1934.