Care Team - Carelink Alarm Service
Our Care Team is at the core of the Carelink alarm service. These are the people at the other end of your alarm, who will speak to you whenever you press your pendant button. As part of the Carelink service, all alarm users receive round-the-clock monitoring from our Care Team, 365 days a year.
This guide will tell you all you need to know about how the Care Team supports each of our alarm users.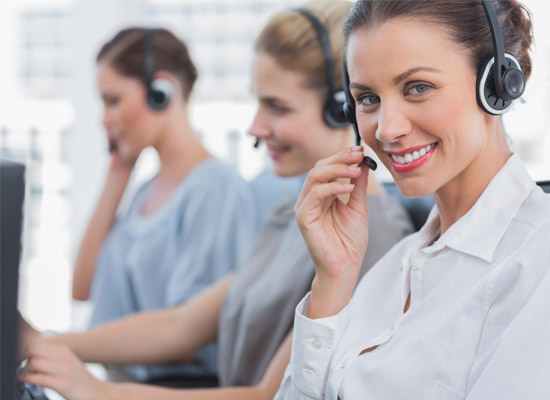 What does the Care Team do?
All members of the Care Team are trained to respond quickly and sensitively to a wide range of emergency situations. If you ever need to push your alarm button, you can rest assured that one of our expert advisors will be there to help you. One of our Care Team will respond to your call straight away and talk to you through the speaker in your alarm unit. They will ask you questions about what's happened before calling your emergency contacts to assist you.
If the first emergency contact doesn't answer, the Care Team will simply move on to the next contact. If no contacts respond when called, the Care Team will call the emergency services to assist you. A key safe can be very helpful for this reason.
What happens if I press my Carelink button by accident?
Don't panic! False alarms are bound to happen from time to time. If you press your personal alarm accidentally, just let it connect to our Care Team and let them know it was a false alarm. Our Care Team will always be happy to hear from you and make sure everything is alright.
Get your Carelink alarm today!
For more information, read our guide to the Carelink alarm service or give us a call on 0800 0076 247. We'll be happy to answer any questions you might have. You can also reach us by email at hello@carelink24.org and send us any queries.
Get peace of mind every day with a Carelink Alarm.
Weekly Plan
Peace of mind for less money than a portion of fish and chips! Our weekly plan is billed quarterly.

Initial payment of £37.70 + a one-off joining fee of £45.
Annual Plan
Our Annual Plan offers great value. Complete peace of mind for only 32p per day - that's less than a postage stamp!

Initial payment of £114 + a one-off joining fee of £45.