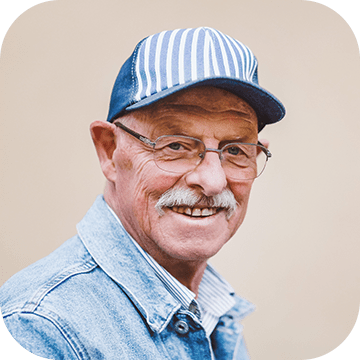 "I couldn't be happier with my Carelink alarm. It was so simple to set up and test. I had everything ready to go within 24 hours of ordering! I can finally stop worrying about falls and accidents, because I know that I can always call for help if I need it."
Robert, Cambridge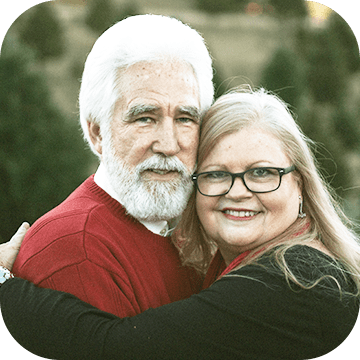 "After my mum had a fall and broke her hip last year, she was scared she wouldn't be able to stay in her home. Luckily, we found Carelink and Mum has never looked back! Thanks to the Carelink alarm, Mum can carry on living in the home she loves."
Maria, Norwich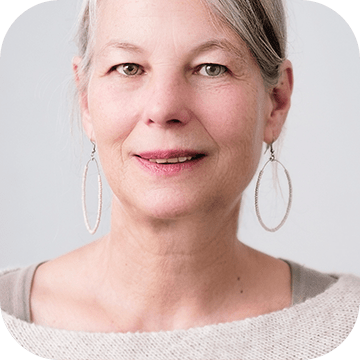 "Setting up my Carelink alarm was so easy, I couldn't believe it! The lady I spoke to explained everything very clearly and made sure all my questions were answered. I hope I never have to use my Carelink alarm, but I'm so glad it's there."
Anne, Peterborough
Weekly Prices
Smaller payments, same life-changing service

Peace of mind for less money than a portion of fish and chips! Our weekly plan is billed quarterly.
Annual Prices
Our most affordable option

Our Annual Plan offers great value. Complete peace of mind for the equivalent of 32p per day - that's less than a postage stamp!
Personal Alarms in the East of England
Carelink alarms are available throughout the East of England. Find your city or county from the list below.
Basildon
Braintree
Chelmsford
Huntingdonshire
Peterborough
Bedford
Bury St Edmunds
Essex
Ipswich
Rickmansworth
Suffolk
Bedfordshire
Cambridge
Hertfordshire
Norfolk
Sawbridgeworth
Watford
Bishop's Stortford
Cambridgeshire
Huntingdon
Norwich
St Albans
Basildon
Bedford
Bedfordshire
Bishop's Stortford
Braintree
Bury St. Edmunds
Cambridge
Cambridgeshire
Chelmsford
Essex
Hertfordshire
Huntingdon
Huntingdonshire
Ipswich
Norfolk
Norwich
Peterborough
Rickmansworth
Sawbridgeworth
St. Albans
Suffolk
Watford
Carelink alarms support elderly, disabled, and vulnerable people throughout the East of England. The Carelink alarm base unit is super simple to set up. Just plug it into the mains power, connect it to your telephone line, and plug your telephone into the back of the alarm. You'll be ready to go before you know it.
If you find yourself having fallen and unable to get up, or if you ever feel unwell, simply press your pendant and speak to our friendly monitoring centre over the loudspeaker. Our team is available 24/7, 365 days a year.
After assessing the situation, the team will call your emergency contacts to assist you. If medical assistance is required, we will also call local emergency services in the East of England.
You'll select your emergency contacts when you order your alarm. These are the people we'll call on to come and help you.


All our East of England customers will receive a sleek pendant button with their Carelink alarm. This button, known as the MyAmie pendant, is small, stylish, and discreet. It comes with two comfortable attachments, meaning you can decide whether to wear it around your neck or on your wrist. If you struggle using your hands and fingers, don't worry. You can also request an easy-press attachment to go with your Carelink button.
This powerful little pendant has a range of up to 100 metres. This means you can even wear it out in the garden - perfect for keen gardeners or sunbathers! It is also water-resistant, so there is no need to take it off while doing the washing up or taking a relaxing bath or shower.
With an impressive 7-year battery life, you'll never have to go without the reassurance of your Carelink alarm. When the battery runs low, we'll send you a replacement automatically.


How to use your Carelink Alarm
The features of the Carelink alarm are certainly impressive, but the important question is: what should you do with it in an emergency? We think that using your Carelink alarm couldn't be simpler. In fact, it's even faster and easier than making a cup of tea! In this section, we'll walk you through an emergency call step-by-step.
Let's imagine that you are at home doing a spot of cleaning or DIY. All of a sudden, you lose your balance and have a fall. This can be distressing, but all you need to do is press the button on your pendant. Our monitoring team will immediately receive your call for assistance. They will speak to you over the alarm unit's loudspeaker to see what's happened before calling your emergency contacts.
Your emergency contacts are a crucial part of the Carelink service. We recommend choosing relatives, friends, or neighbours near you in the East of England. Your chosen contacts will be informed that you require urgent help. If you need medical assistance, we will also contact the emergency services. The monitoring team will call your contacts to assist you even if you are unable to respond to the loudspeaker, for example, if you have fainted or had a fall outside in the garden.
As you can see, the Carelink Alarm service is a simple, reliable way to carry on living independently in your own home.
If you would like to know more about our alarms and what else we offer then please feel free to get in touch. Our friendly Customer Service advisors are available 24/7 and will be happy to answer your questions.
Many of us love to travel, and the upcoming months could be the best time. You are more likely to experience pleasant weather, and it is the season when attractions are most likely to be open. However, it's important to choose the right holiday destinations, especially in later life. If you are helping your loved ones to arrange their holiday, this article will give you some ideas to consider. Choosing the Best Holiday Destinations What counts as the best holiday destination for many depends on what they want out of their trip. Some will prefer to relax by the pool. Others are looking for days full of sightseeing. It's important to consider the amenities available, but also the safety of the destination. Furthermore, what are the capabilities of your loved one. Do they use a walking stick or wheelchair? How do they cope on stairs? Will they need to take medication? As well as impacting their ability to enjoy all their destination has to offer, it may also affect the cost of travel insurance. Best Holiday Destinations for Over-60s The world is full of remarkable holiday destinations. By thinking about mobility limitations and subjects of interest to your loved ones, Read More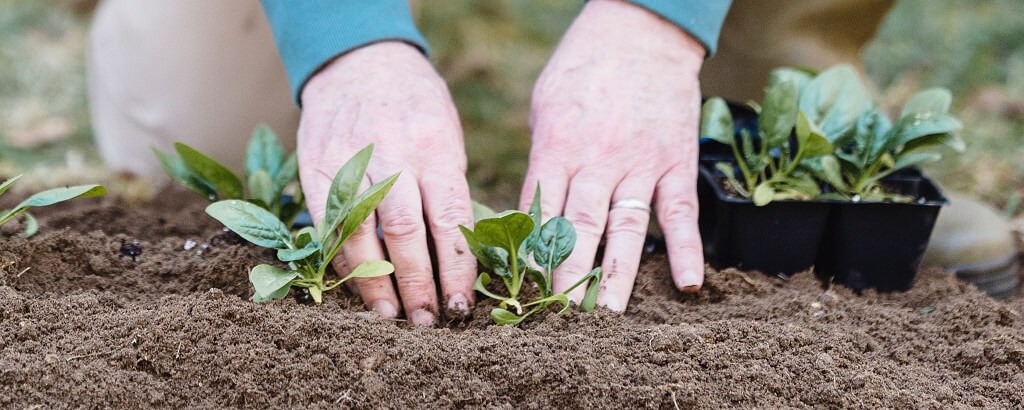 Gardening can be a rewarding but intensive pastime. To give you a greater chance of success, find out the best times for planting here. Read More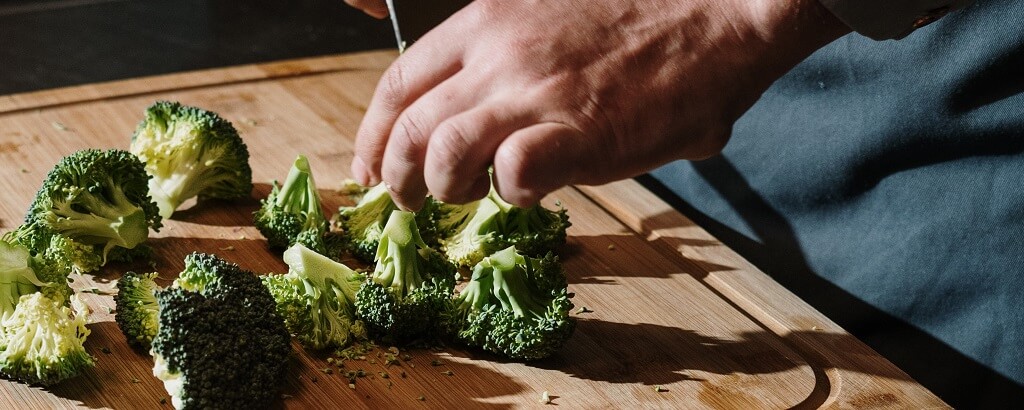 We all appreciate a homecooked meal but may not appreciate the cooking process. Find out how cooking supports mental health in our guide. Read More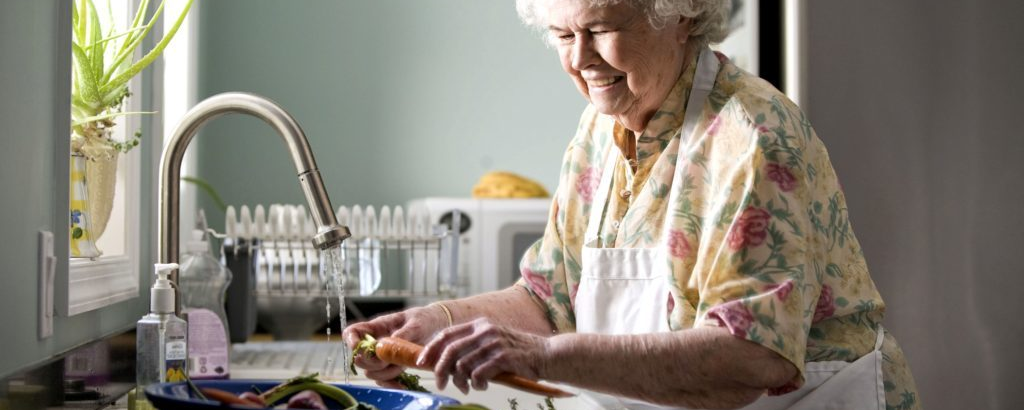 Here at Carelink24, we have compiled a list of simple but effective ways to add a little extra safety to your home. Read now to find out more. Read More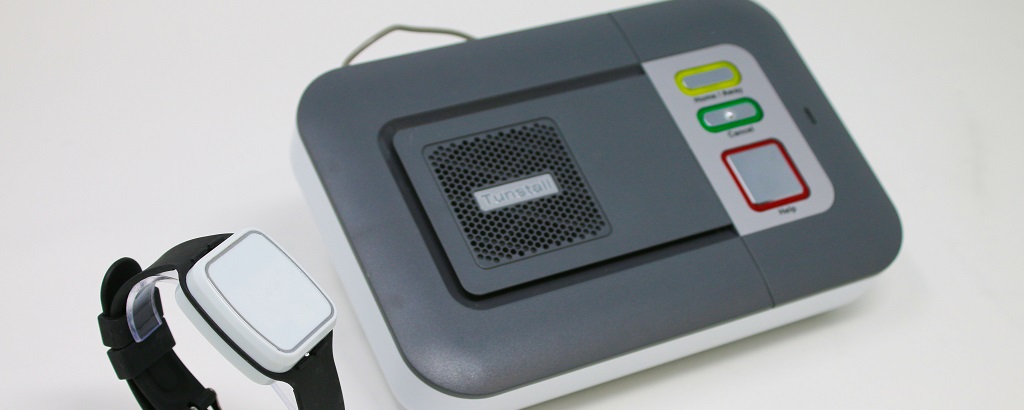 In later life, many of us worry about falls at home. Discover how fall alarms for the elderly can help you live more confidently. Read More