With one in eight women in the UK developing breast cancer. It is by far the most common cancer for women. Brand new research from the World Cancer Research Fund this week has shown evidence of a link between alcohol consumption and an increased risk of breast cancer in women.
According to the report,  as little as half a glass of wine or a small beer every day increases the risk of breast cancer.
Alcohol's Link to Cancer
The report states that cancer is determined by a variety of other factors, such your sex, age, height, weight, and genes. It goes on to state that there are ways in which women can lower their risk, by trying to focus on factors that they can control such as their diet and exercise.
The report was based on 100 studies, which examined the medical history of approximately 12 million women. Evidence was found that suggested drinking a small amount of alcohol (10g) can increase breast cancer by up to 9%.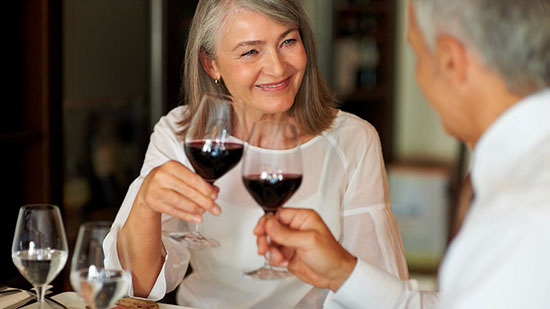 This research brought mixed reactions, with some condemning the report altogether – those who love wine a bit too much maybe.
Cancer Research UK has come forward and reassured people not to be alarmed by the announcement. They stated that breast cancer can be caused by 18 different factors - alcohol being one of them. They suggest people should continue to be vigilant about their intake and advised that we take some alcohol-free days.
The Effects Of Exercise
The report by the World Cancer Research Fund also found that women who participated in regular vigorous exercise, like cycling or running, cut their risk of breast cancer by 10% compared to those who were less active.
Emphasising the need for regular exercise is important and helpful benefits are proven in this report; perhaps some of our elderly readers might like to get some useful exercise tips from our Elderly tips on World Physical Activity Day blog that we published.
Carelink24's Final Say
Here at Carelink24, we believe that the report did not give a good basis for recommending women give up alcohol all together (a huge relief for some readers maybe) but that our female readership should live an active lifestyle by participating in regular physical activity - senior yoga is a Carelink24 favourite.
We suggest that you also maintain a healthy diet, limiting alcohol intake to a few units a week - we all love a nice little glass of red wine in the evenings! We would highly recommend a good Spanish rioja.
This article was edited on 14/06/2021 with up-to-date information. Originally posted 09/06/2017.
Weekly Plan
£2.90
per week*
Spread the cost

Peace of mind for less money than a portion of fish and chips! Our weekly plan is billed quarterly.
Annual Plan
£114
per year*
6 months half price

Our Annual Plan offers great value. Complete peace of mind for only 32p per day - that's less than a postage stamp!